Accurate and Small
to Go with You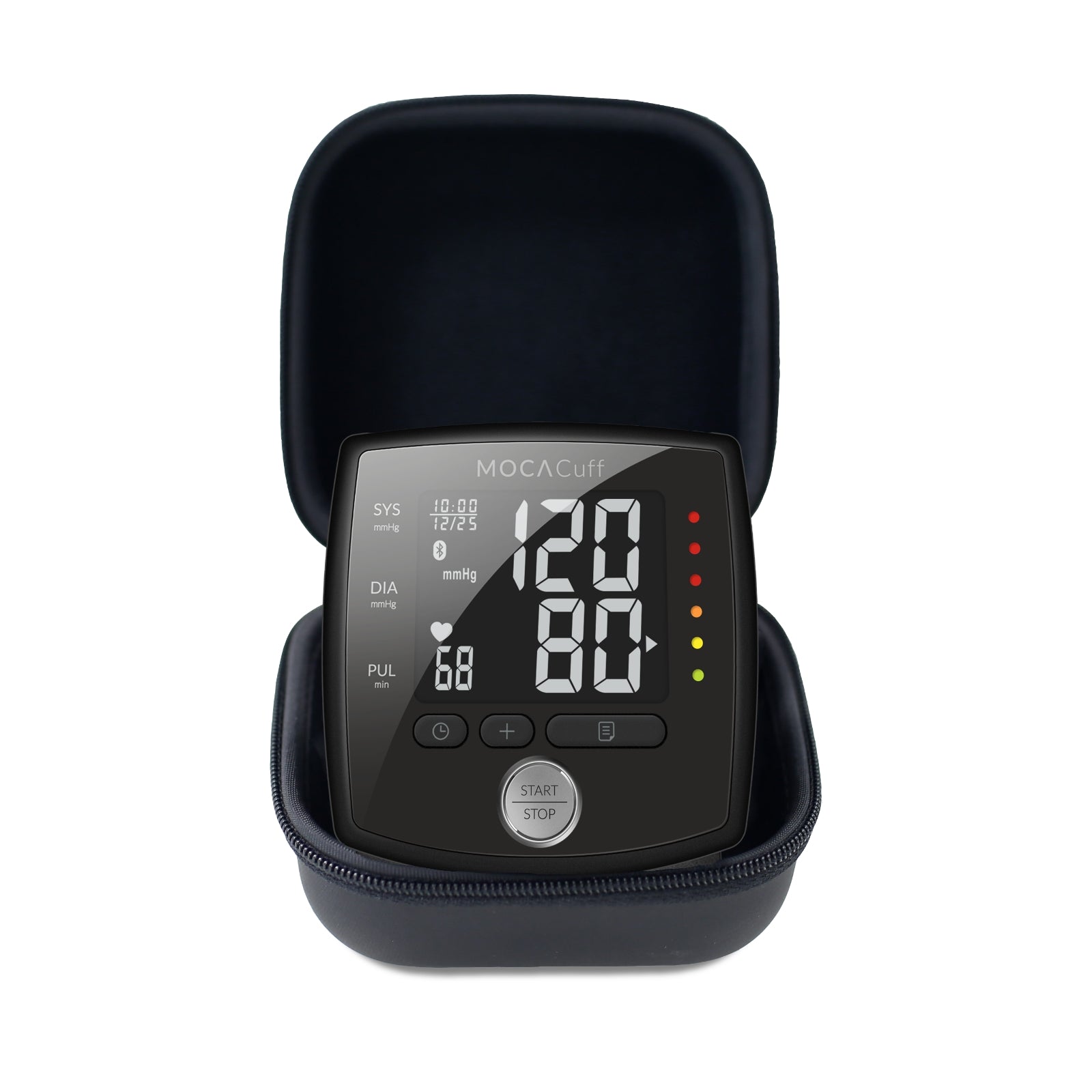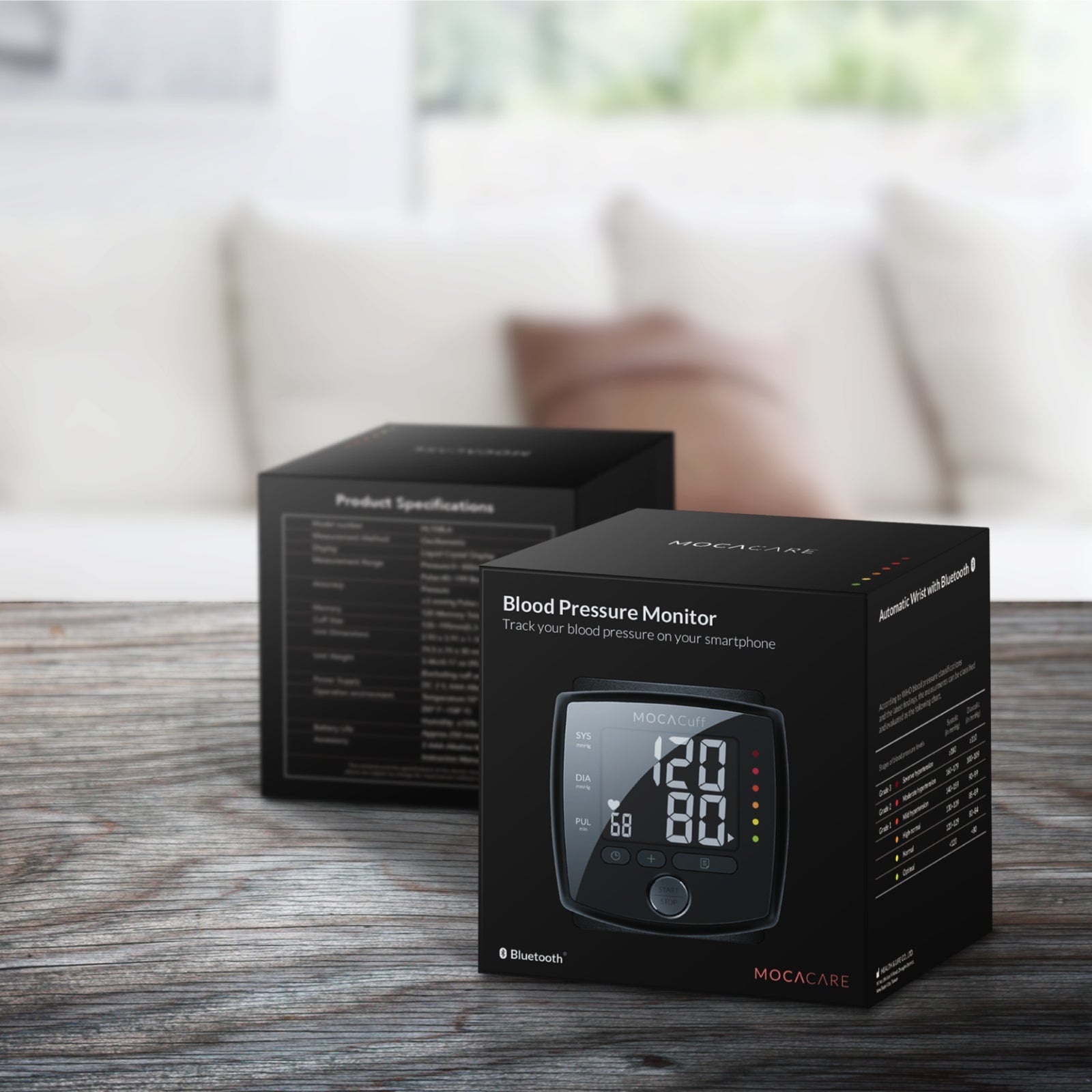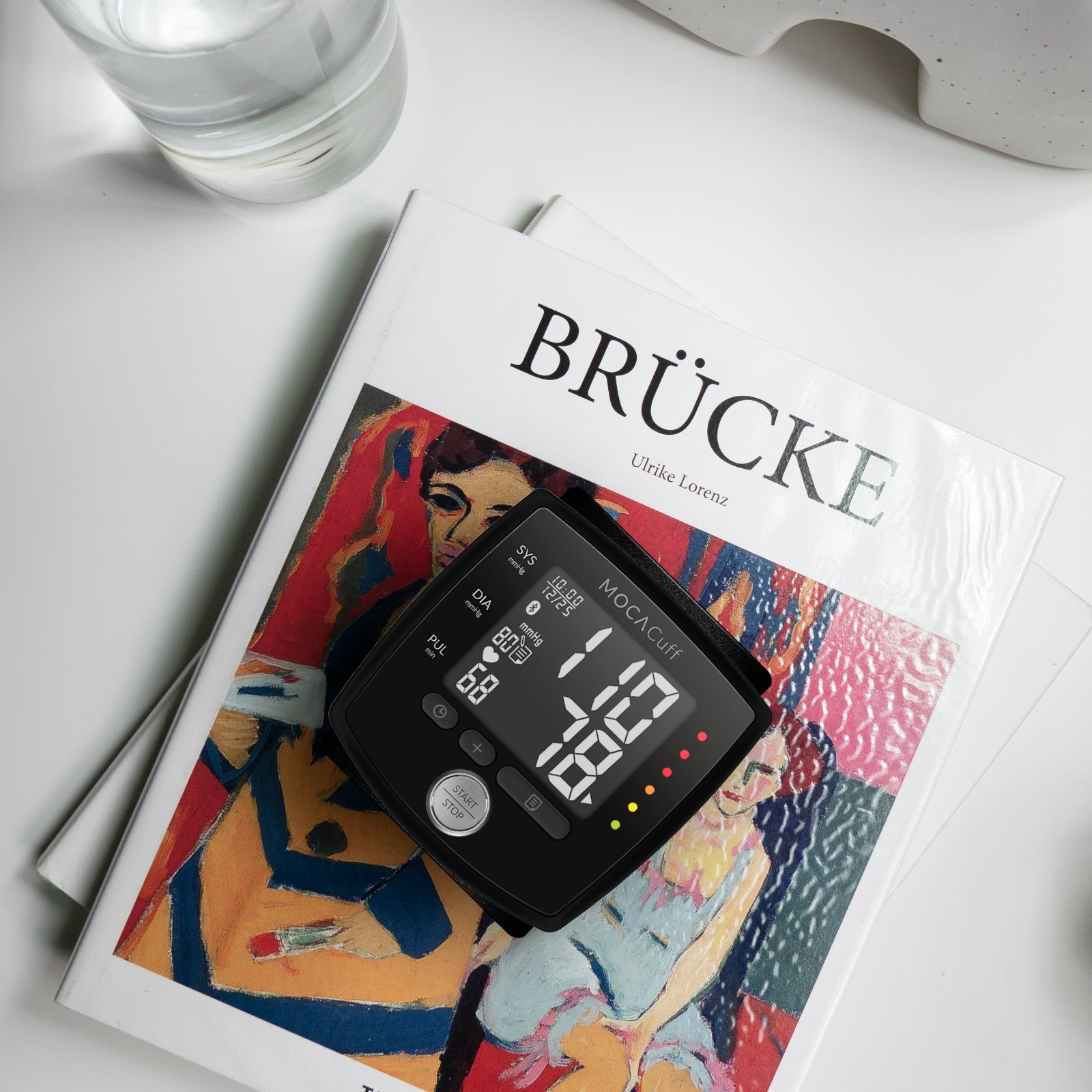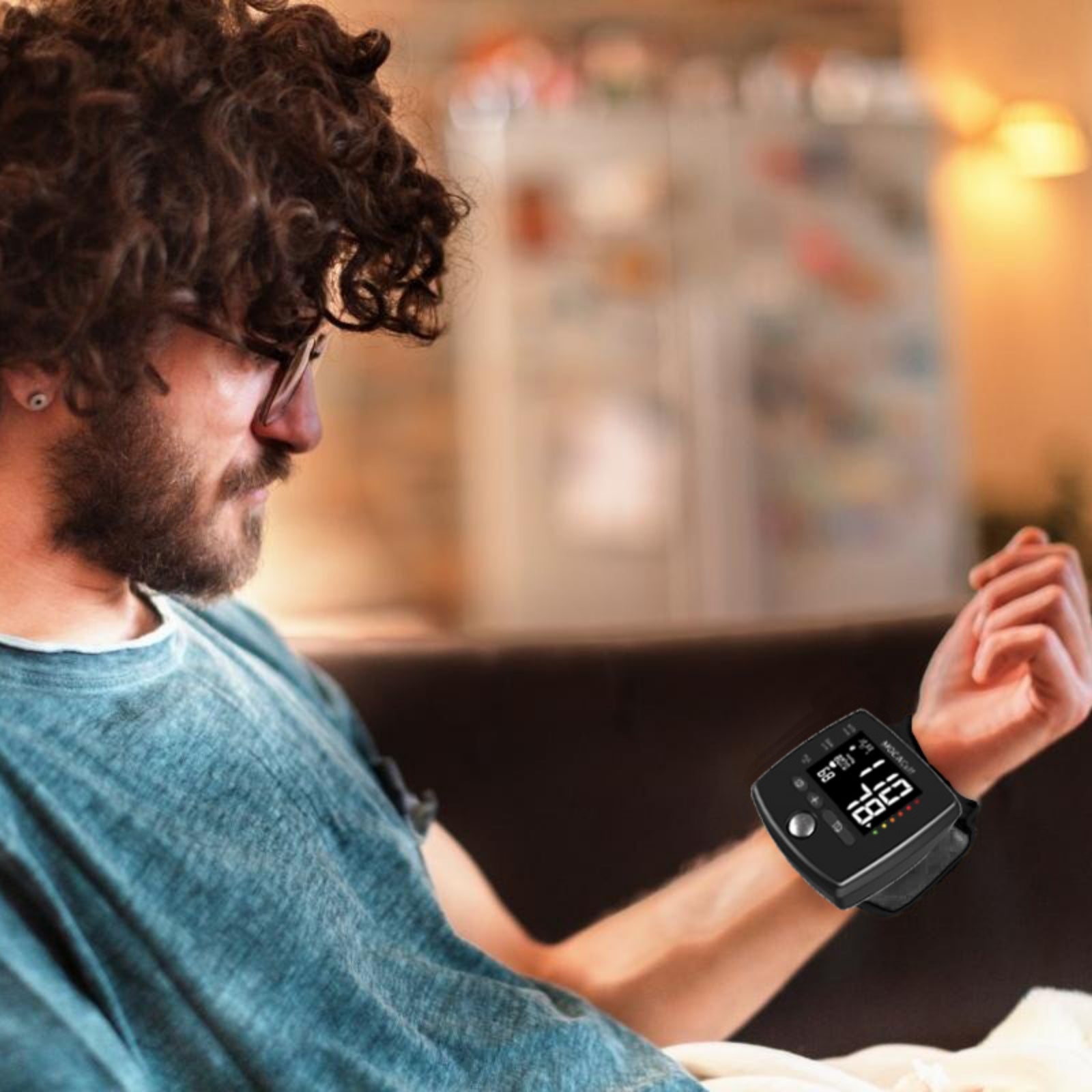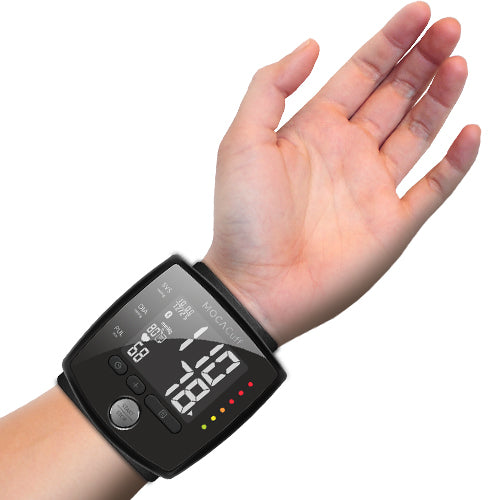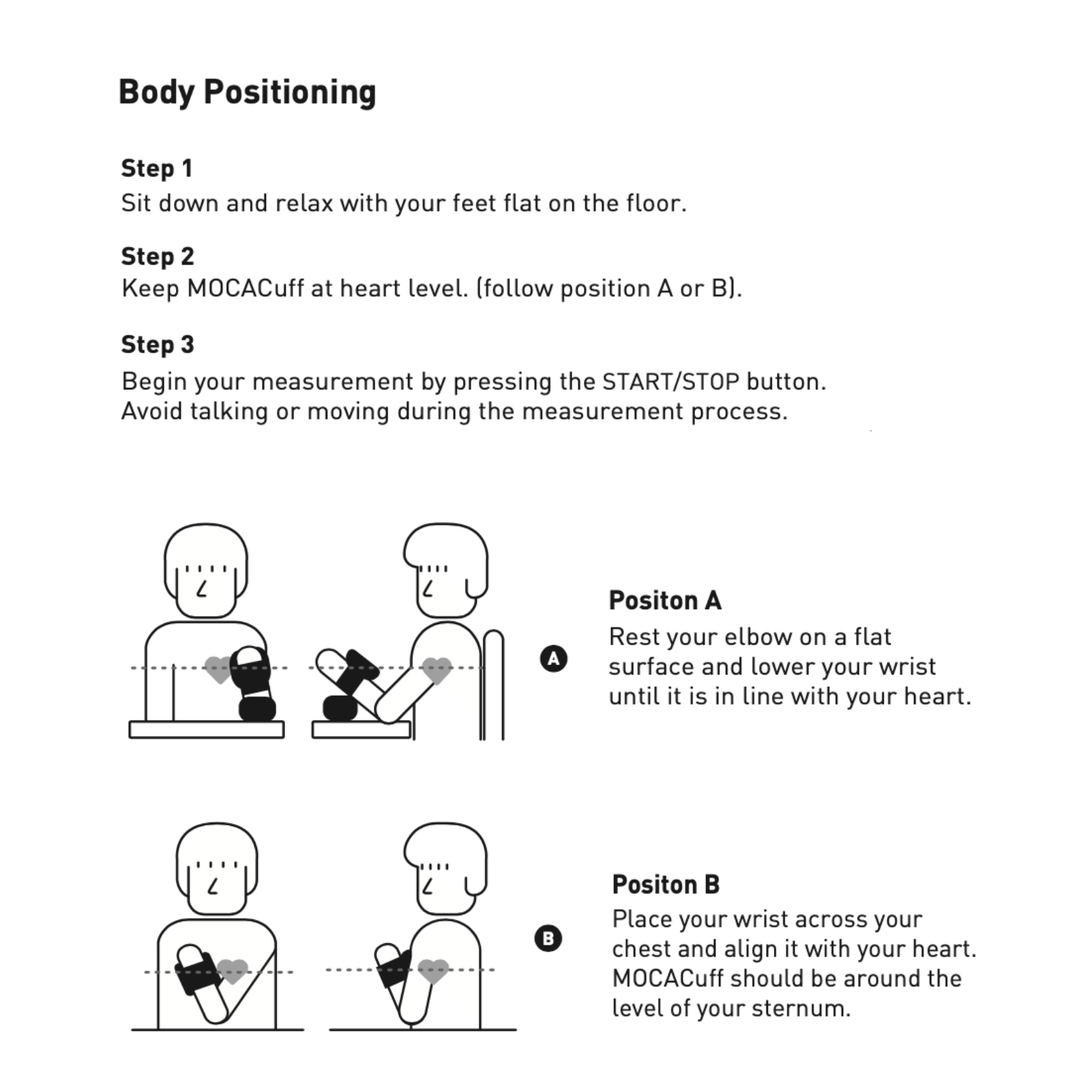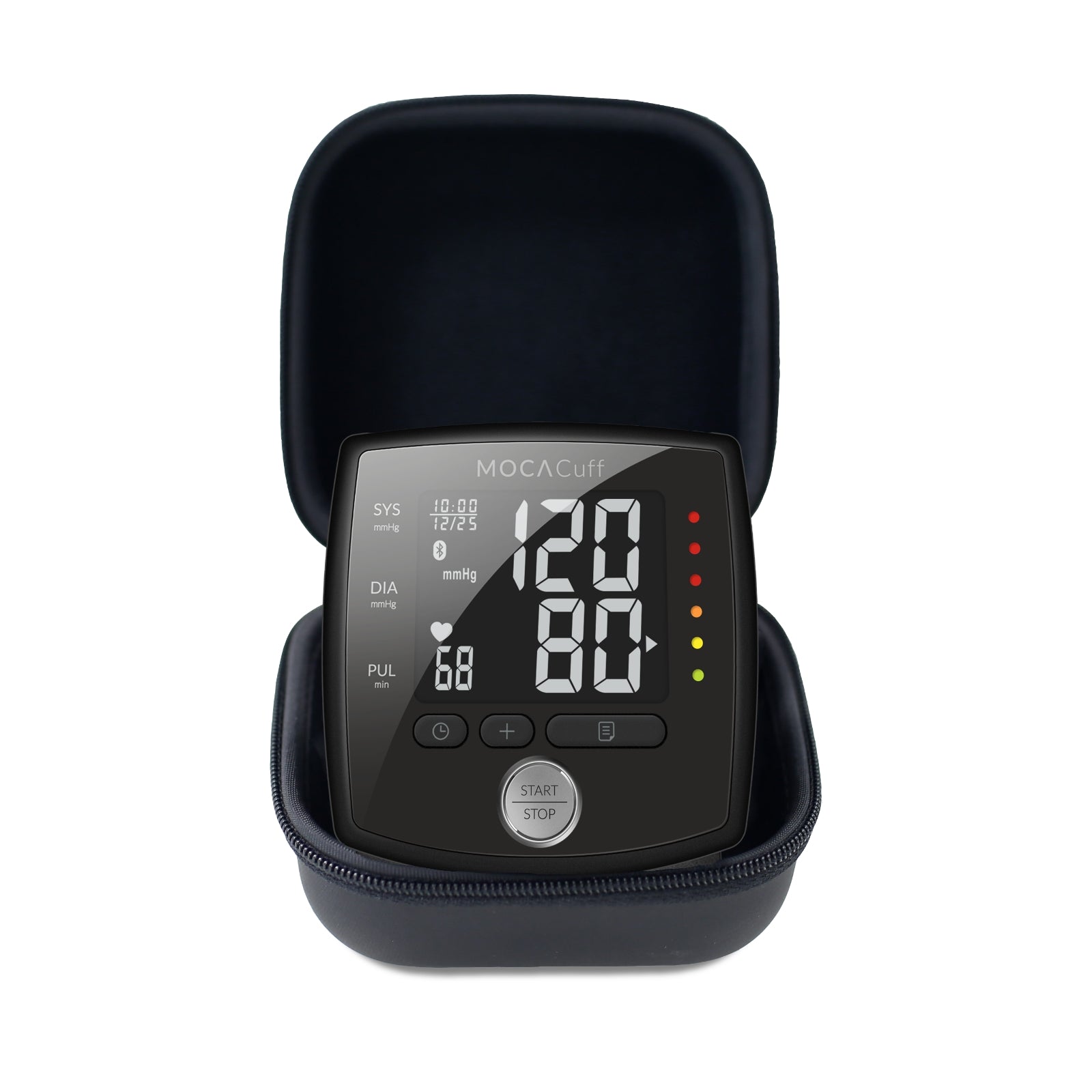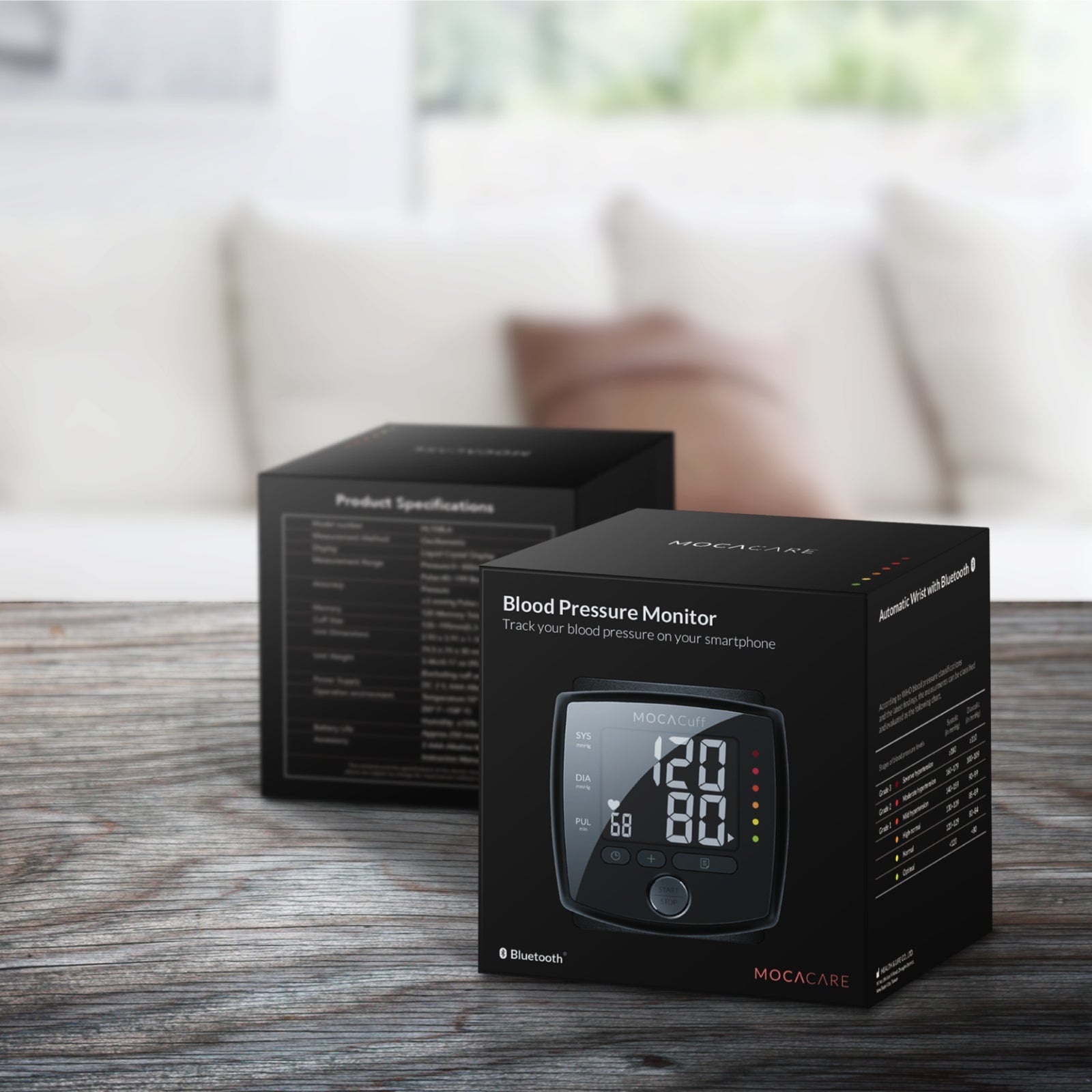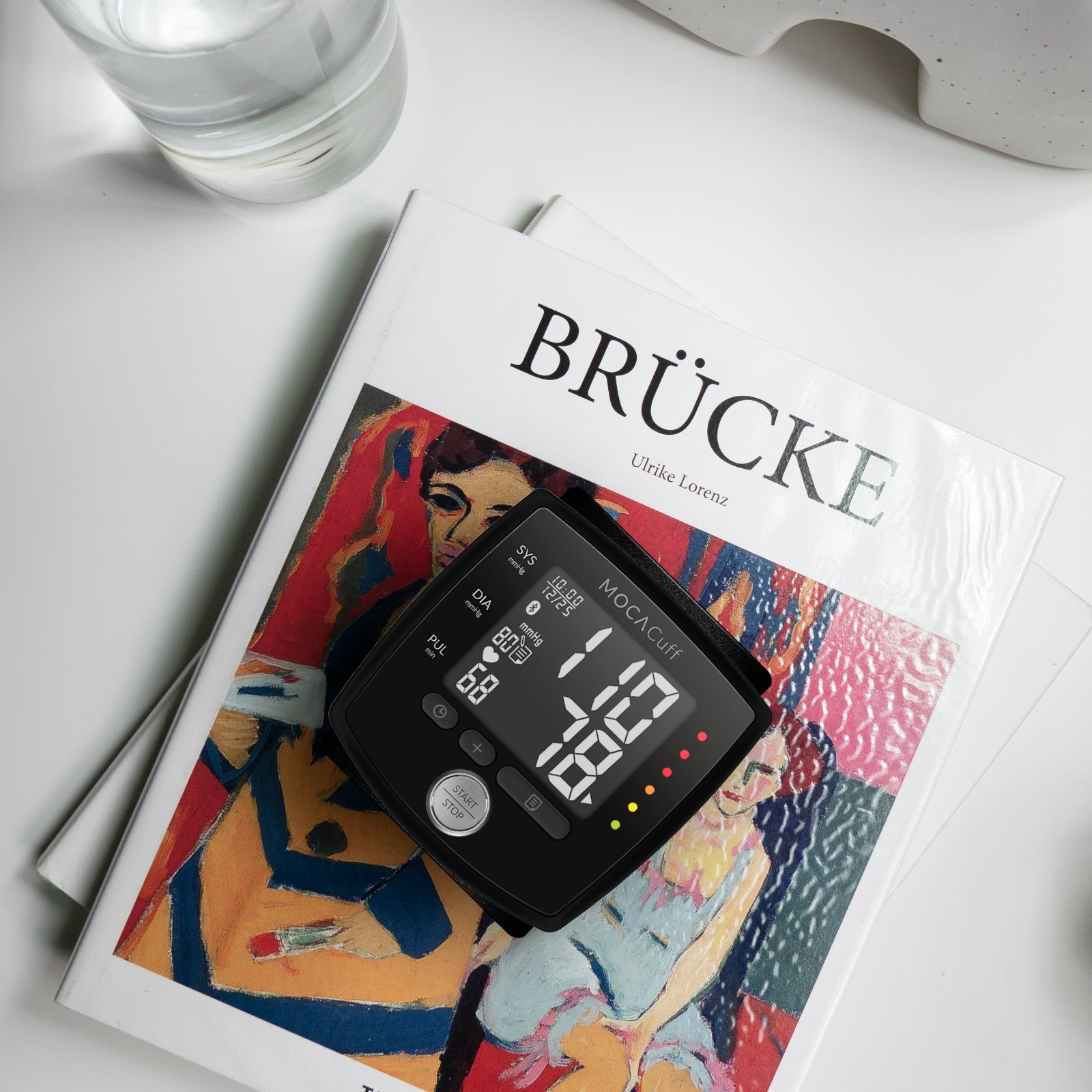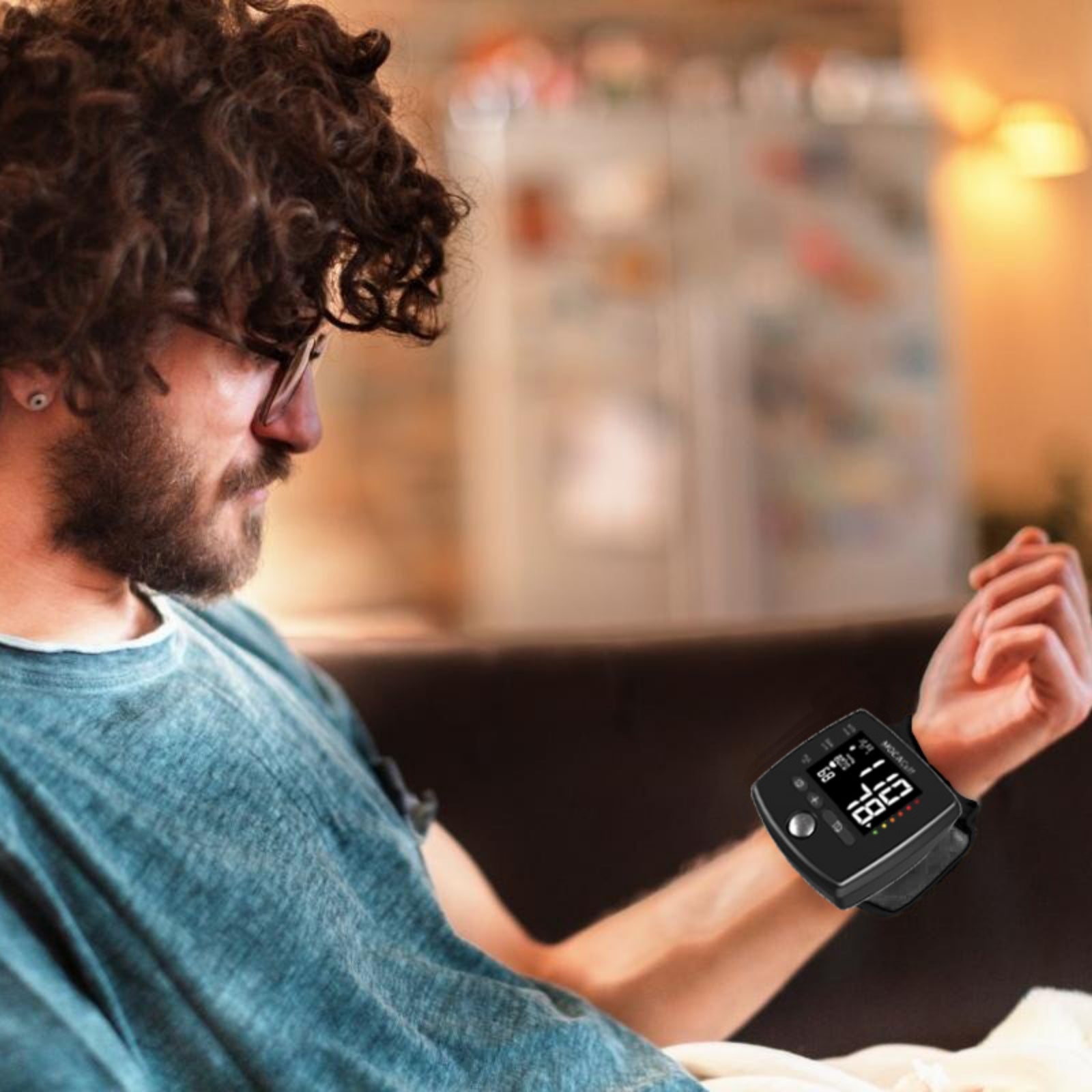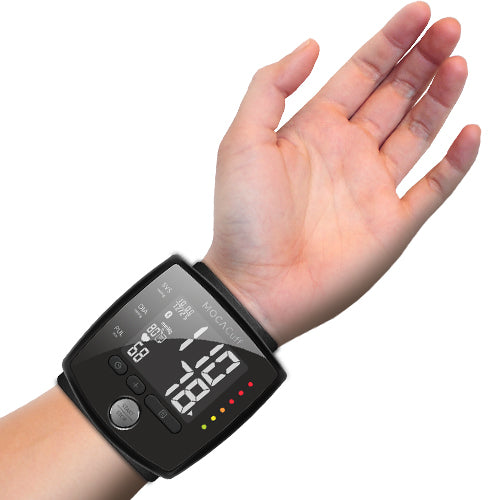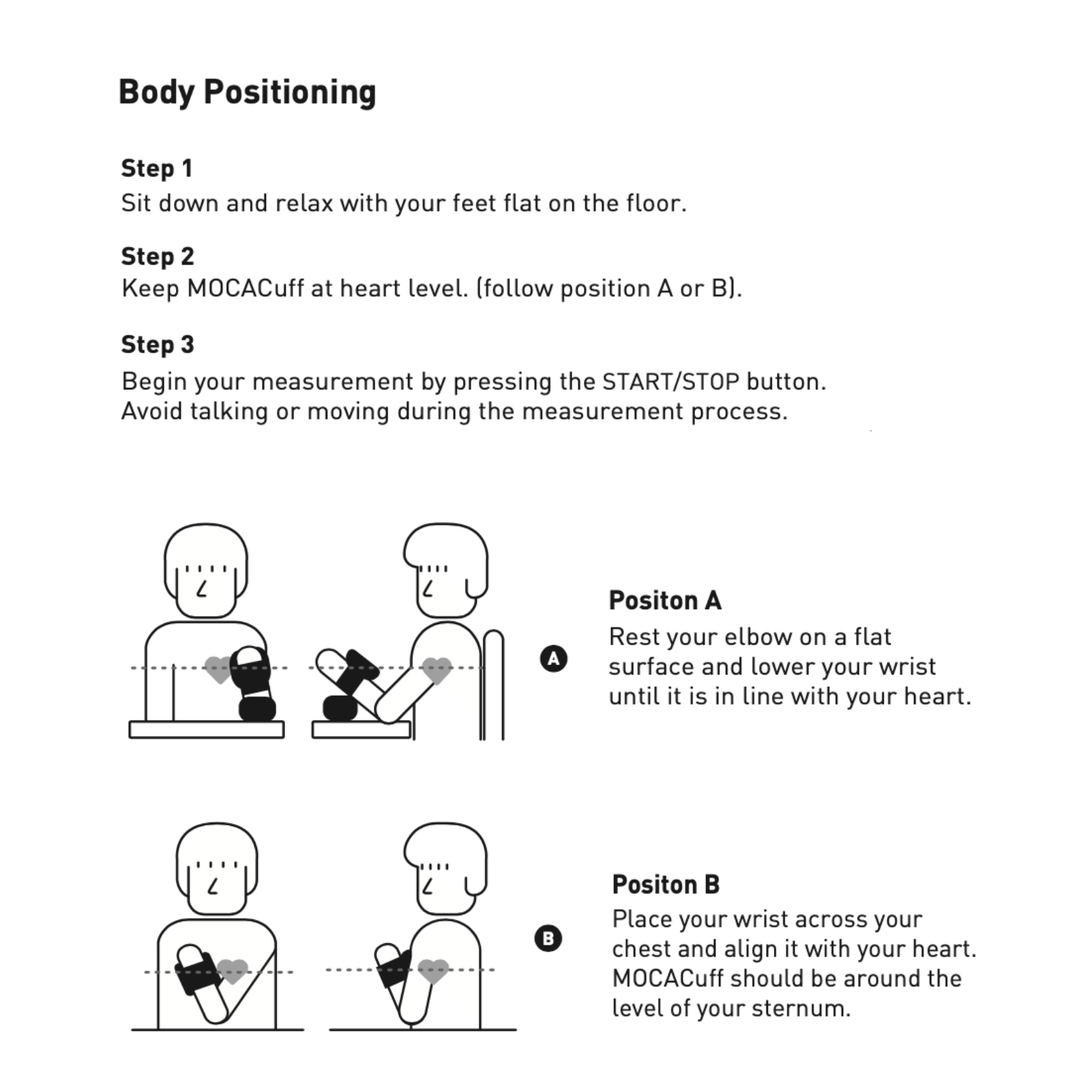 MOCAcuff
Wrist Blood Pressure Monitor
Convenient, Easy-to-use
MOCAcuff is an easy-to-use automatic wrist blood pressure monitor with a built-in irregular heartbeat detector that accurately measures your systolic and diastolic blood pressure, along with heart rate, with a push of a button.
Feel More Confident
When You Are Out
Say goodbye to bulky arm cuffs and wires. MOCAcuff is on your wrist and operates with a simple push of a button.

MOCAcuff's lightweight and compact size, along with its elegant carrying case, offers convenience and portability–making it easy to incorporate blood pressure monitoring into your everyday routine: anytime, anywhere.
Know Your Numbers Anytime Anywhere
Once synced with the MOCACARE App, your health data is stored securely, ensuring full privacy. For immediate support and motivation, share your results with physicians and loved ones through the HIPAA-compliant messaging platform.
What Our Users Are Saying
Effortless Monitoring
Without sacrificing accuracy, MOCAcuff was designed with your style and comfort in mind, making it easy to incorporate blood pressure monitoring into your everyday routine–whenever, and wherever you are.
Sit Back and Relax
Let MOCACuff do the work. After each measurement, your heart rate and blood pressure reading, along with a color-coded indicator that corresponds to the American Heart Association's (AHA) blood pressure categories, can be viewed clearly on the screen.
Get Connected
With a single tap of a button, your measurement history is synced wirelessly to your smartphone–helping you organize your health data, track and improve your health trends, and achieve your health goals.
Actionable Insights
to Improve Your Health
Receive expertly curated health recommendations from AHA. Taking these tips to heart? See how your health is improving daily, weekly, monthly, or yearly through the app's user-friendly Trends view.
We'd love to hear from you!
For general inquiries, contact us at
support@mocacare.com
887 Federation Way,
Palo Alto, CA 943031755
E Bayshore Road, Suite 10A & 10B
Redwood City, CA 94063